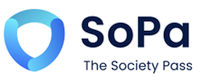 JAKARTA, Apr 4, 2023 – (ACN Newswire via SEAPRWire.com) – Society Pass Inc (Nasdaq: SOPA), Southeast Asia (SEA)'s next generation, data-driven, loyalty, fintech and e-commerce ecosystem, announces the official launch of its digital advertising platform, Thoughtful Media Group Inc (TMG), in the Indonesian market. TMG will introduce its new Indonesia management team and business model at a media presentation in Jakarta on 05 April 2023.
Established in 2021 as an international caliber design and branding agency serving innovative Indonesian companies in the beauty, F&B, e-commerce, and logistics sectors and acquired by TMG in December 2022, More Media has been integrated into Thoughtful Media Group Indonesia (TMGI) connecting content creators and brands in the world's fourth most populous country. By rapidly deploying value-added services, possessing an intimate understanding of local market trends, focusing on the art of storytelling, TMGI has quickly onboarded a diverse list of local clients such as Langsre, Emilia, Kei Dining, and Allino.
Pamela Aw-Yeung, TMG Vice-Chairwoman, states, "We are very pleased to welcome More Media into the TMG ecosystem. By combining TMGI's market-leading design and branding capabilities in Indonesia with TMG's influencer advertising-focused social commerce business model, we leverage our storytelling capabilities for local, regional and international advertisers seeking to market in Indonesia. TMG now operates in Thailand, Vietnam, and Indonesia."
Responsible for driving sales and onboarding Indonesian clients onto TMG's regional digital advertising platform, Ms. Eugenia Agnes Gusti, the Co-Founder of More Media and VP of Business Development of TMGI, comments, "Our local team's unique advantage is that we are led by amazing heroines with significant experience in the fields of branding and media in this country". Ms. Erlinda Gutami, TMGI Indonesia Country Manager, expounds, "With the explosion of influencer advertising and social commerce across SEA, especially in Indonesia, TMGI emphasises the importance of theme of "Connection" for brands and influencers to build loyal audiences/users over time".
TMGI is uniquely positioned to become Indonesia's premier regional digital advertising agency offering a significant value proposition to advertisers, merchants, and influencers in SEA's largest economy. Well positioned to benefit from Indonesia's forecast soaring digital advertising revenues over the next decade as increasingly more consumers make direct purchases on social media platforms, TMGI collaborates with social media platforms, advertisers and influencers to develop the entire creator economy in Indonesia.
About Thoughtful Media Group (TMG)
Founded in 2010, Thoughtful Media Group is a leading digital advertising platform in SEA. Through our network of talented creators across multiple industries in Thailand, Vietnam and Indonesia, we help brands maximise marketing budgets and achieve business objectives through some of the most innovative marketing campaigns in the region.
In 2022, Society Pass (Nasdaq: SOPA), the next generation acquisition-focused fintech and e-commerce ecosystem in SEA, acquired Thoughtful Media Group. Since then, TMG has fully evolved into a digital-first and fully integrated advertising powerhouse.
For more information, please visit:
Website at www.thoughtfulmedia.com
LinkedIn at https://www.linkedin.com/company/thoughtful-media-group-inc or
Instagram at https://www.instagram.com/thoughtfulmedia/ or
Facebook at https://www.facebook.com/thoughtfulmediaasia or
Twitter at https://twitter.com/ThoughtfulMedia.
About Society Pass
Founded in 2018 as a data-driven loyalty, fintech and e-commerce ecosystem in the fast-growing markets of Vietnam, Indonesia, Philippines, Singapore and Thailand, which account for more than 80% of the SEA population, and with offices located in Angeles, Bangkok, Ho Chi Minh City, Jakarta, Manila, and Singapore, Society Pass Incorporated (Nasdaq: SOPA) is an acquisition-focused holding company operating 6 interconnected verticals (loyalty, digital media, travel, telecoms, lifestyle, and F&B), which seamlessly connects millions of registered consumers and hundreds of thousands of registered merchants/brands across multiple product and service categories throughout SEA.
Society Pass completed an initial public offering and began trading on the Nasdaq under the ticker SOPA in November 2021. SOPA shares were added to the Russell 2000 index in December 2021.
SoPa acquires fast growing e-commerce companies and expands its user base across a robust product and service ecosystem. SoPa integrates these complementary businesses through its signature Society Pass fintech platform and circulation of its universal loyalty points or Society Points, which has entered beta testing and is expected to launch broadly at the beginning of 2023. Society Pass loyalty program members earn and redeem Society Points and receive personalised promotions based on SoPa's data capabilities and understanding of consumer shopping behaviour. SoPa has amassed more than 3.3 million registered consumers and over 205,000 registered merchants and brands. It has invested 2+ years building proprietary IT architecture to effectively scale and support its consumers, merchants, and acquisitions.
Society Pass leverages technology to tailor a more personalised experience for customers in the purchase journey and to transform the entire retail value chain in SEA. SoPa operates Thoughtful Media Group, a Thailand-based, a social commerce-focused, premium digital video multi-platform network; NusaTrip, a leading Indonesia-based Online Travel Agency; Gorilla Networks, a Singapore-based, web3-enabled mobile blockchain network operator; Leflair.com, Vietnam's leading lifestyle e-commerce platform; Pushkart.ph, a popular grocery delivery company in Philippines; Handycart.vn, a leading online restaurant delivery service based in Vietnam; and Mangan.ph, a leading local restaurant delivery service in Philippines.
For more information on Society Pass, please visit:
Website at https://www.thesocietypass.com or
LinkedIn at https://www.linkedin.com/company/societypass or
Facebook at https://www.facebook.com/thesocietypass or
Twitter at https://twitter.com/society_pass or
Instagram at https://www.instagram.com/societypass/.
Media Contact:
Ms. Eugenia Agnes Gusti
agnes@thoughtfulmedia.com
Copyright 2023 ACN Newswire. All rights reserved. (via SEAPRWire)